Being a student during the holidays can be difficult. It is hard to stay focused when surrounded by all the holiday magic. It can also be challenging to be a parent to a student. It is a balance of wanting to make the holiday season as memorable as possible and trying to help your students succeed in the classroom. It is hard on both sides of this equation. You can take steps to try and make it the best for both worlds, your home life, and their school life.
Sleep Schedule
One simple step is to ensure that everyone is still getting all the sleep they are used to, if not more. Without sleep, you and your children will have a hard time getting through any activities, let alone staying motivated in the classroom. Sleep is essential no matter what time of the year. Our children need it to stay focused. Try and plan all the holiday fun during times that will be fine with your children getting to bed in time. It will make their attitude better during school and family time. Make sure everyone gets their sleep. It will be a benefit to the teachers and you as the parent.
Sugar Overload
Beware of the sugar overload. A child getting more sugar than they are used to will not act the same. Teachers will be aware that there will be a lot of extra treats and hopefully help by not handing out more. On the parent's side, we can ensure we send them to school, not on a sugar high. Packing lunches not high in sugar helps keep them in a better headspace to pay attention. Their excitement level is already off the charts. Thinking about winter break and the holidays, we don't want to make it worse. Treats are a significant part of many traditions, but let's make sure we keep them within a reasonable amount. Or save the extra sweets for the weekend when we can let them have some free time to burn it off.
Prioritize
Make sure that your children know that you think their learning is important. When you are talking about their school, make sure they know that it is something that you support and want them to put effort into. You also need to watch your actions. Children are always watching and if we don't show them their school time and work are a priority, they won't either. Talk to them after school about what they learned and ask what you can help them get done before they return. When they feel you are interested, so will they. Keep this from slipping during the business of the holidays. It can be hard to keep a schedule going when trying to add all the fun that the holidays bring. Make an effort, and you will see the difference.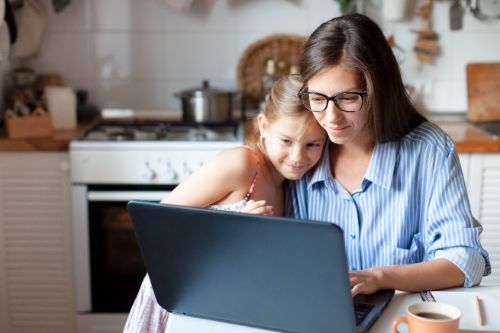 Help the teachers that spend so much time with our children out this holiday season. Keep the students learning all year long.