Every aspect of our lives is available online. We can shop for anything and everything online. Groceries can be ordered, as can clothes and anything else you need for your home. You can buy a new home or car online without leaving your computer. Now educating your children can even be done online. The question is if it is a right fit for your children. Will it enhance their life or not? There are many things for a parent to think about before deciding. Here are a few things to consider while determining if an online school would be a good move for your family.
Flexibility
Flexibility is one of the main positives of online education. Kids with a lot of activities can get more done in the day. Many online schools can take half the time of a traditional in-person school. There is no more rushing from school to a list of activities. There will be more time in the day to get things done, even if all you are cutting out is the commuting time. Vacationing will also be much easier with the flexibility of having them do school from anywhere. This means they can still stay up on their education wherever they go.
Individual
Teachers in a traditional school setting must think about the best way to teach an entire class. Many online programs are taught straight to the individual. They are able to get one-on-one attention. Students that are motivated will be able to get through more material than they would have an opportunity to in a typical classroom. In some programs, they can even decide what extra classes they would like to take to learn more about what interests them. The individual attention of many online school opportunities is another aspect to go on the pro list.
Socialization
The type of socialization is different from in-person education. It doesn't mean that it doesn't exist. There are online groups that students can join. There is also the mingling they get at the other activities that they enjoy. While it can be true that many may not be social with a wide variety of different backgrounds. Tradition schools will put you in a random class with whoever is enrolled in that school. In extracurriculars, kids are with other kids that enjoy the same things. While still social, they may encounter different diversity.
Home Parent
Do you have a parent or adult that can be home with the children? Depending on your child's age and online education will still require some supervision. Not all students will be motivated to stay on schedule with no one home to keep them on task. Having a parent stay home may not be an option and could be a significant factor in if an online school would work for your family.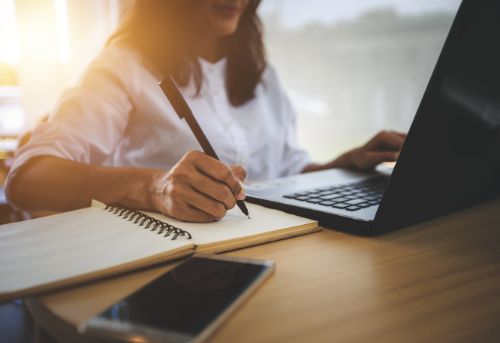 Make a list and see if an online school is a right option for your children.