Nowadays, you don't even have to leave your house in order to further your education. Take a look at the following online certifications you can do from your couch.
Accounting
If math is your strong suit and numbers excite you, consider pursuing an accounting certificate. The world always has need for accountants. They help businesses, people and organizations stay compliant with state and government tax regulations. If you choose to begin your CPA (certified public accountant) certification, you'll be required to complete 150 credit hours and pass an exam before you can be considered 'official'. People who complete a CPA program can earn a significantly higher wage than someone with a Bachelor's Degree in accounting.
Information Technology
There are so many areas that a certification in information technology qualifies you to work in. You could do anything from software engineering to computer networking. There are a lot of certifications that help you learn a specific program, software or protocol. These certifications teach you how to install, use and maintain the programs. Others teach you more broad topics such as coding, scripting, and building programs and/or websites. No matter what you decide to pursue, you will learn a lot of valuable skills that people pay well for. This is a great option for someone looking for an education opportunity that will offer job security upon graduation.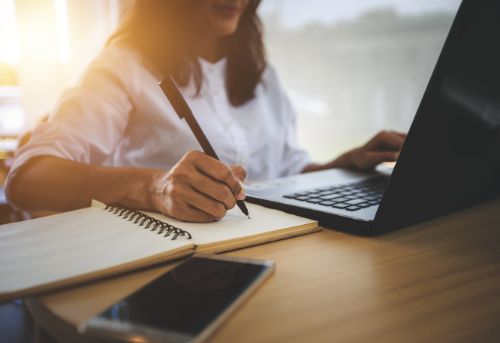 Human Resources
HR certifications can help professionals develop existing skills and further legitimize their qualifications. Additionally, a Human Resources certification helps strengthen resumes and provides increased job security. This certification focuses on employee/ company relations, conflict management, organizational behavior, strategies and development.
Medical Billing & Coding
Medical billing and coding is a smart choice in terms of expanding your education. The medical field is always growing and advancing. Medical billers and coders are frequently in high demand. An article written by Kaeli Nieves-Whitmore for collegeraptor.com states, "A medical billing or coding certification can open the door to many different careers in the healthcare system. Unlike nursing, medical billing or coding is a field that has limited patient interaction. Professionals in the field are involved more in the behind the scenes aspects of the hospital they work in, and work closely with insurance companies and other medical professionals.
Courses in medical billing and coding cover all of the basics that you will need to succeed in the field. They also do not require previous college experience and take roughly a year to complete. For those who already have a billing or coding certificate, obtaining a Registered Health Information Technician (RHIT) certification can help to give you a competitive edge."
Project Management
If you're interested in learning more about time management, communication, risk assessment and cost estimation and management, a certification in project management might be the right fit for you. This can help you advance your career in a number of different fields!
Fill your free time with new education opportunities. Consider working towards one of these certifications!